My least favorite Japanese word is "yoyaku", which means reservation.
Last minute planner that I am, I don't do that often.
Also, not all restaurants in the United States require reservations, but in Japan, yoyaku is king. I'm embarrassed to admit the number of times I've walked into a deliciously flavored restaurant with open tables; heard the host utter, "yoyaku?" then turned away timidly with a pang of regret.
My husband and I made this mistake when we went on a date recently. We had planned to go to a local sushi restaurant – a place that deserves its own description. The restaurant was almost empty the last time we ate there, but tonight it was full.
"Yōyaku? asked the host.
And I knew we wouldn't have sushi that night. We turned away, a little defeated, and drove around Sagamihara, Japan, looking for an alternative, until we decided to try Soi Gapao in a last-ditch effort to save an appointment. nocturnal.
Soi Gapao was recommended by many of our friends at Camp Zama, but we had never tried it. When we walked through the door I was struck by the fun, warm and eclectic Thai decor.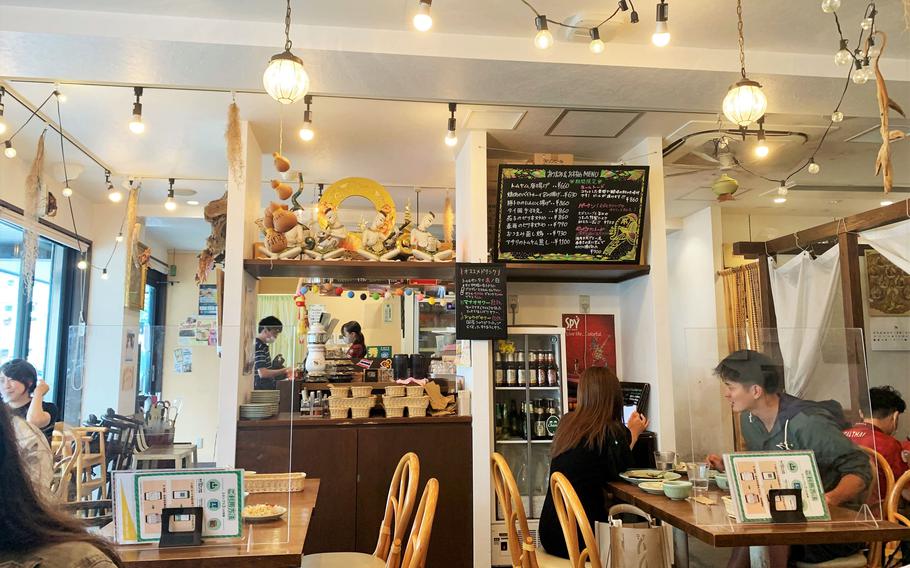 "Yōyaku?
When we tentatively shook our heads, the host replied in Japanese, "Just a moment, please." I felt relieved when he turned around, smiled and asked in Japanese, "Two people?
By then we were both hungry. We ordered several dishes to share including Chinese spinach, chicken satay, green chicken curry, soft shell crab and fried chicken wings. Everything was delicious.
The spinach was perfectly simmered in a savory sauce with garlic and spicy-sweet red peppers.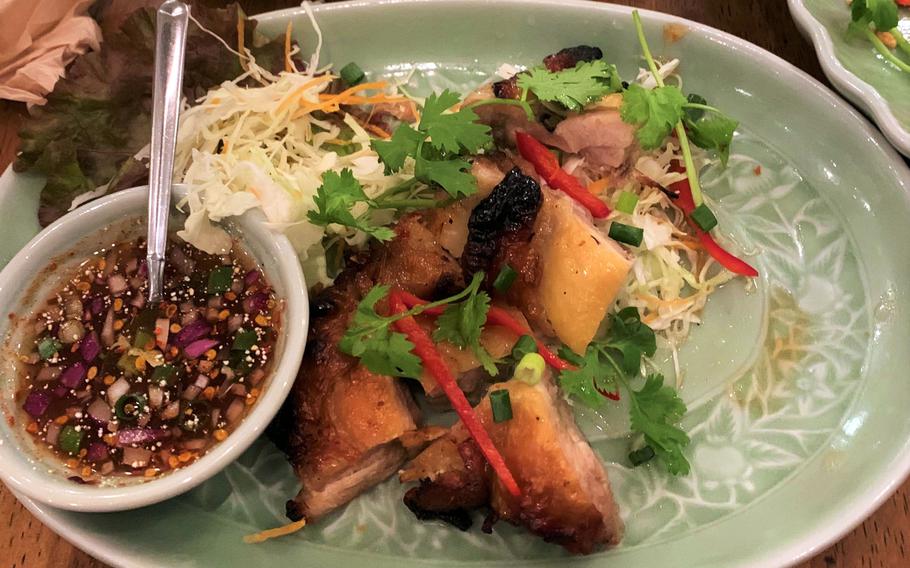 The chicken satay had crispy char on the outside and came with a tangy fish sauce and lots of herbs. I wondered if the soft shell crab was even seafood. The green curry was spicy, sweet and creamy. And if you ever see Thai fried chicken wings on a menu, order them. They are always excellent, but these mostly because the chef had added bits of herbs into the batter.
Soi Gapao is a must for everyone, whether on a date or alone. You can also bring your dog, as pets are welcome on the terrace.
But I would recommend doing a yoyaku on the Soi Gapao website for your next visit, just in case.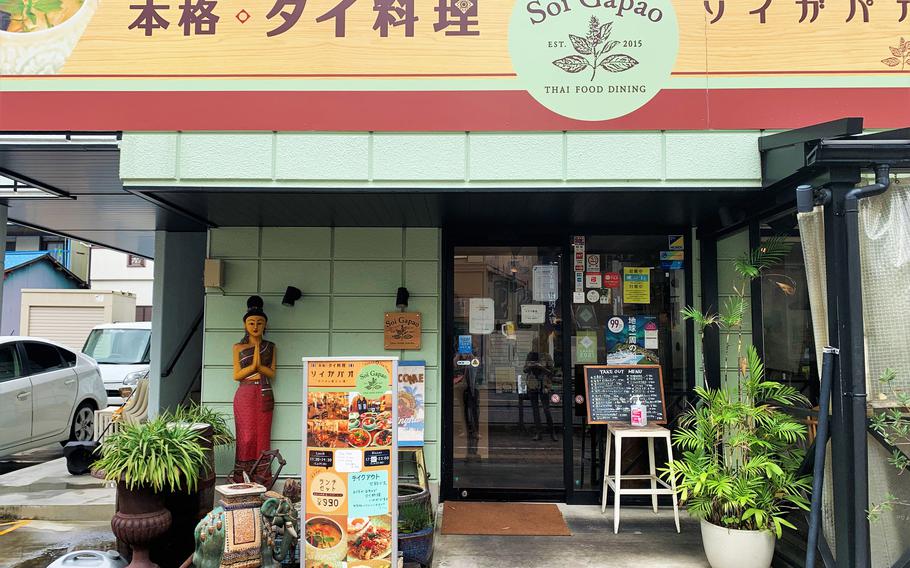 Soi Gapao
Location: 252-0303 Kanagawa, Sagamihara, Minami Ward, Sagamiono, 5 Chome−29−10-1 shino-plaza1F, Japan
Directions: About a 20-minute drive from Camp Zama, Japan, or a short walk from Sagami-Ono Station
Hours: Open every day from 11:30 a.m. to 2:30 p.m. and from 5:30 p.m. to 10 p.m.
Prices: Most dishes are around 990 yen, or about $6.80
Dress: Casual
Information: Telephone: 042-851-5598; Online: www.soigapao.com/en.html