By Storyhub
Inspired by family recipes, culinary traditions and elevated flavors, Houston's newest Thai restaurant is run by executive chefs Jett and Jira Hurapan, and has already become one of the city's best upscale dining destinations. .
For anyone who's ever searched for critically acclaimed Thai restaurants in Houston, the options weren't really that many – that is, until now. Much to the delight of foodies in the Houston area, Yi Peng Thai Dining recently made its highly anticipated CityCentre debut and is now welcoming guests to enjoy the best of traditional northern Thai flavors.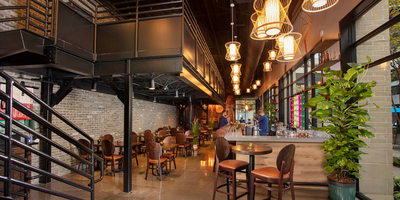 As the first Thai restaurant in Houston to offer a true chef's table experience, Yi Peng Thai Dining has quickly established itself as one of the region's hottest restaurants. Its elegant interior and welcoming ambience are the perfect complements to an authentic selection of Thai dishes prepared by a dynamic duo of executive chefs. Executive Chef Junnajet "Jett" Hurapan and his wife, Chef Jira Hurapan, bring decades of combined experience, family history and culinary expertise to Yi Peng cuisine. From Chef Jett's long career in catering to the traditional training Chef Jira has undertaken, they each bring a tremendous amount of knowledge and passion to their new venture.
The restaurant is named after a famous full moon lantern festival that takes place annually in the Thai city of Chiang Mai, and there is no doubt that Yi Peng Thai Dining lights up Houston's dining scene. Every dish on the menu embodies true Thai flavors, which are only enhanced by impeccable preparation and fresh ingredients. Customers can explore the extensive menu and easily find a range of attractive options, including handcrafted cocktails, appetizers, salads, main courses, sides and desserts, along with classic dishes such as curry, rice and noodles.
Khao Soi is one of the iconic dishes of the capital of northern Thailand, Chiang Mai, often hard to find in the United States, and one dish you won't want to miss in Yi Peng. Order the Pla Sam Ros for a dish as visually impressive as it is delicious, consisting of a perfectly crispy whole snapper fillet served with a flavorful sauce. Other favorites include Pu Krob (a crispy soft shell crab seasoned with Thai herbs and topped with a spicy chili glaze), Lobster Pad Thai, and deceptively simple but incredibly delicious roasted flatbread. For a sweet finish to your meal, you can choose from a variety of traditional Thai desserts like you've never had before.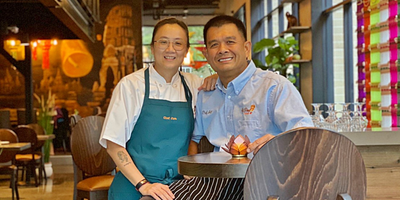 But it's not just the fabulous menu that sets Yi Peng Thai Dining apart; the restaurant is also the first of its kind to offer a chef's table dining experience in Houston. Guests can bask in a nine-course chef's tasting menu that includes selections made by Chef Jett and Chef Jira themselves. This is the ultimate in five star restaurants, ideal for a special occasion.
Yi Peng Thai Dining offers full-service dining, as well as online ordering, private events, catering, and take-out. Walk-in people are welcome, but reservations can also be made online or by contacting the restaurant today.