Good things come in small packages – that's true for dim sums. The light-skinned little meatballs have won hearts everywhere and seen interpretations to suit every palate. If you're in Kolkata, add these joints for the best dim sums to your to-do list.
Over 200 years ago, Chinese people began immigrating to Kolkata and working in tanneries making leather goods. They settled in a neighborhood called Tangra, now home to several Chinese and even more Indochinese, Cantonese and Szechuan restaurants. Thus, the culture and cuisine of China slowly made its way into the culinary cauldron of Kolkata.
Be it these old restaurants or the new trendy restaurants, Kolkata has some of the best Chinese food in this country. With a huge range of pan-Asian restaurants, fancy Asian street food bars and Chinese cloud kitchens, let's see where you can find the best dim sums in town.
9 places in Kolkata that serve the best dim sums
The city's first Michelin-starred restaurant, Yauatcha needs no introduction for die-hard fans of pan-Asian cuisine. With tons of dim sums to choose from, their best part is that they only serve three pieces per plate. This means you can order as many as you can and not have to worry about getting full. Don't forget to try their Prawn Har Gau, which is filled with crispy shrimp and bamboo shoots. You can pair it with spice-infused chili oil and watch the magic unfold!
Image: Courtesy of Instagram
Address
5th Floor, Quest Mall Park Circus, 33 Syed Amir Ali Avenue, Beck Bagan, Ballygunge, Kolkata, West Bengal 700017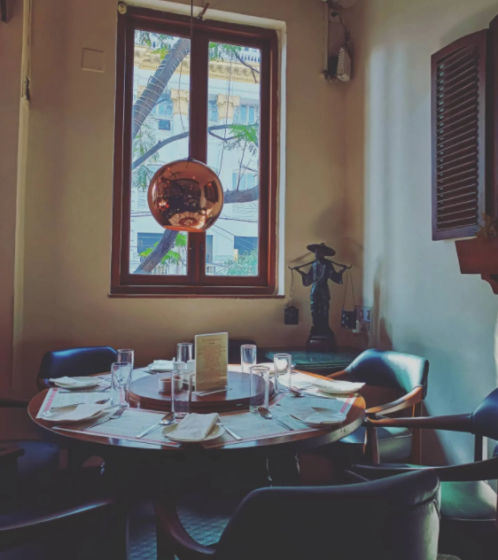 Located on iconic Park Street, Flavors Of China was established in 1960 and is one of the most famous places for Chinese food in the city. The restaurant's interior is also reminiscent of the 60s. But it's their food that makes it a favorite even today. Their Shrimp and Almond Dim Sum, Seafood Balls, and Shrimp and Chive Dim Sum are a treat for seafood lovers in town.
Image: Courtesy Instagram/_mr._banerjee
Address
Someplace Else, Kolkata, Park Street Area, 43 & 47, Park St, Taltala, Kolkata, West Bengal 700016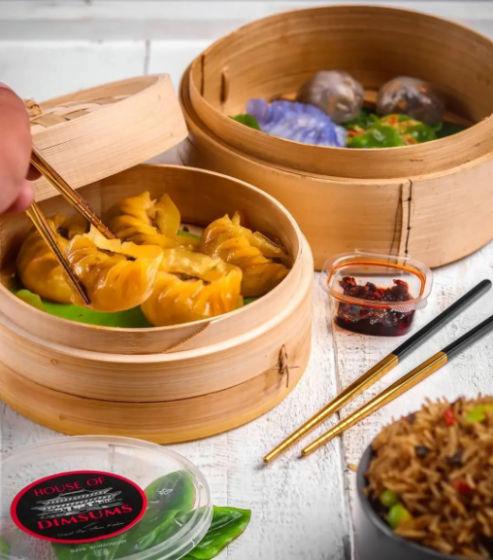 House of Dimsums is a cloud kitchen founded during the 2020 lockdown and is run by mother-daughter duo Muskan and Sonali Sethi. With subtle yet sinful tastes, their Crystal Dimsums are worth trying. Filled with a mix of shiitake mushrooms and black mushrooms, water chestnuts, crunchy carrots and a splash of cilantro, it's as good as it gets. Even if you're a die-hard veggie lover, these dim sums will make you a devoted fan.
Image: Courtesy of Instagram
Address
14, Bright St, Park Circus, Ballygunge, Kolkata, West Bengal 700019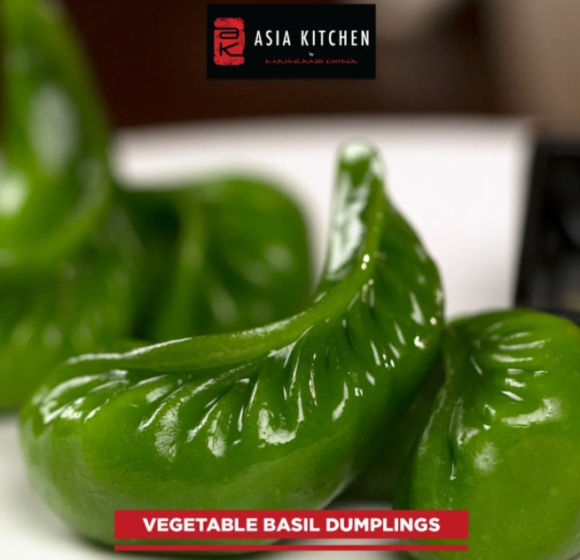 The only pain here at Asia Kitchen by Mainland China is that you can never decide which dim sum to choose – they are all so awesome. Just when you can't decide, they have the non-vegetarian dim sum platter, which lets you sample three of their best dim sums. If you are looking for a good vegetarian option, you have to try their edamame balls with truffle oil.
Image: Courtesy of Instagram
Address
4th Floor, Acropolis Mall, Rajdanga Main Rd, Kolkata, West Bengal 700107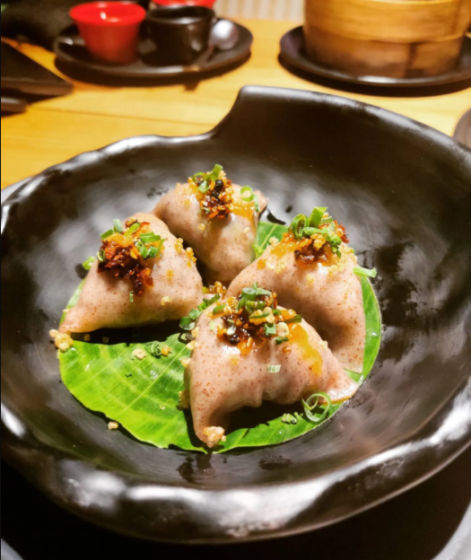 This Asian restaurant near Park Street is making a name for itself on the Asian food scene in India. At Ping's Cafe Orient Kolkata, their Xiaolongbao Scallop and Shrimp Dim Sum is a must. Filled with succulent shrimp and succulent scallops, these are healthy gluten-free dim sums that don't compromise on taste. Pair them with the classics – homemade chili oil, spring onion sauce and black bean jam.
Image: Courtesy of Instagram
Address
11-10, Sir William Jones Sarani, Middleton Row, Park Street area, Kolkata, West Bengal 700071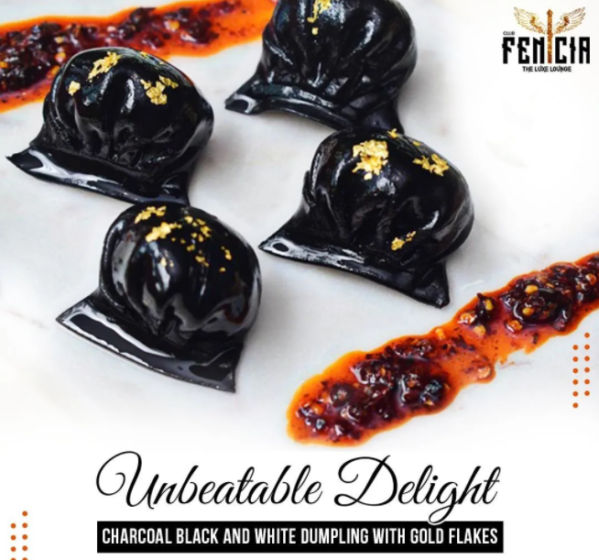 It might seem like the black sheep of the list, but wait until you try their dim sums to find out what we're talking about. Their Charcoal Black & White Dumplings are especially a must when you visit this place. These are served on a spoon and are filled with charcoal tapioca and filled with a burst of burnt garlic oil, water chestnuts and Philadelphia cream cheese. The kindness doesn't stop there. These are topped with edible 24k gold flakes and are as spectacular as they taste.
Image: Courtesy of Instagram
Address
Godrej Waterside, Tower 1, Block DP, Sector V, Bidhannagar, Kolkata, West Bengal 700091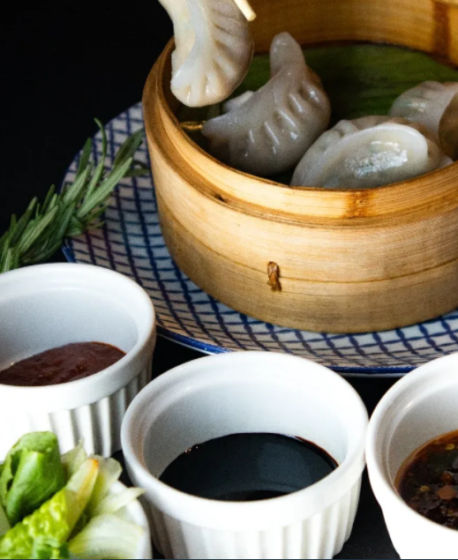 Zobet is a great addition to the Asian food scenario in the city. With their vegetarian and non-vegetarian variations of dim sum, no one will run out of choices while having dim sum cravings. Their Hawgow Shrimp, Chicken and Siu Mai Shrimp are some of the best in town.
Image: Courtesy of Instagram
Address
The Fort, Knox Mall 4th Floor, 6 Camac Street, Elgin, Kolkata, West Bengal 700017
Call
+91 91639 11011Visit here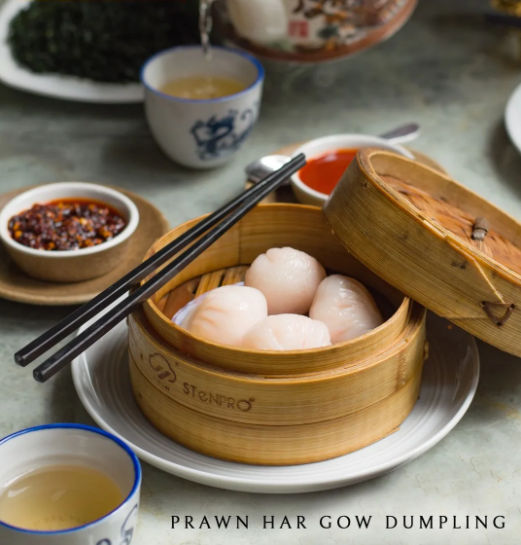 Royal China is a heritage in itself when it comes to Chinese cuisine. They boast of some truly ready-to-use varieties in vegetarian and non-vegetarian options. If you're looking for vegetarian variations, try their truffle and edamame dumpling, wild mushroom crystal dumpling, and vegetable and chive dumpling. For non-vegetarians, the Shrimp and Chive Dumplings and Poached Chicken Dumplings win the prize!
Image: Courtesy of Instagram
Address
4th Floor, Forum Courtyard, 10/3, Elgin Rd, Kolkata, West Bengal 700020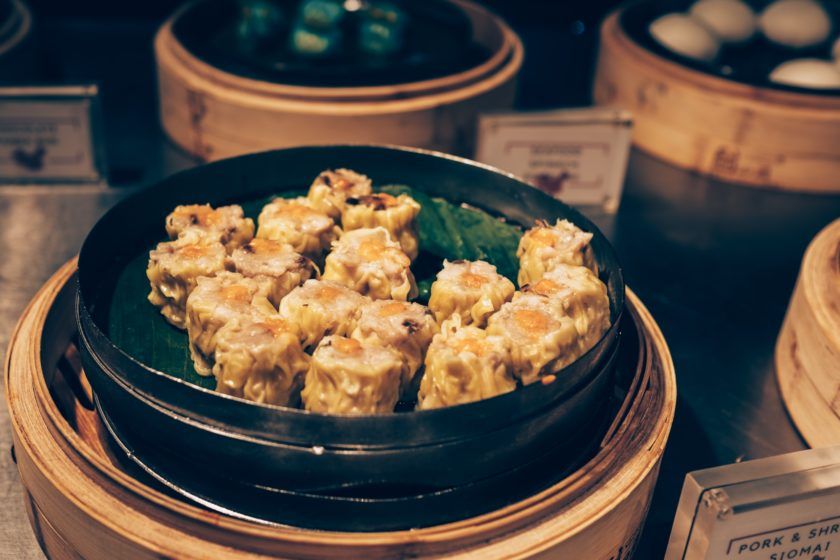 As the name suggests, this place is all Japanese and Asian. Yes, their sushi is to die for, but wait until you try their dumplings and dim sum menus. From light-skinned har gow to traditional Japanese gyoza, they have it all.
Representative image: Courtesy Unsplash/SJ
Address
175/A, Motilal Nehru Rd, Manoharpukur, Kalighat, Kolkata, West Bengal 700029