Partners Link and Tata have many years of restaurant management experience and have started their own business, Thai to Go, which offers delivery in the greater West Seattle area.
Photo by Patrick Robinson
As the pandemic ends, many people are starting to test the waters and among them are partners Link and Tata, very experienced restaurateurs who have just launched Thai to Go. Operating the commissary kitchen at the ICU in the West Seattle Triangle, Tata is the chef, and Link runs the rest of the business, including making limited deliveries. They came to America ten years ago.
Link explained that the food they offer "comes from all over Thailand. Some from the north, some near Bangkok and some from the south." With that in mind, they only get three stars for spices, knowing that most people couldn't eat four. "One star is normal, but if you like it spicy, ask for three."
They offer Khao Soi Noodle curry from northern Thailand, Phad Thai of course, but in Thailand Link said the favorite dish is called Pad Kee Mao. Pad Thai is nutty and sweet, Pad Kee Mao is spicy and tasty.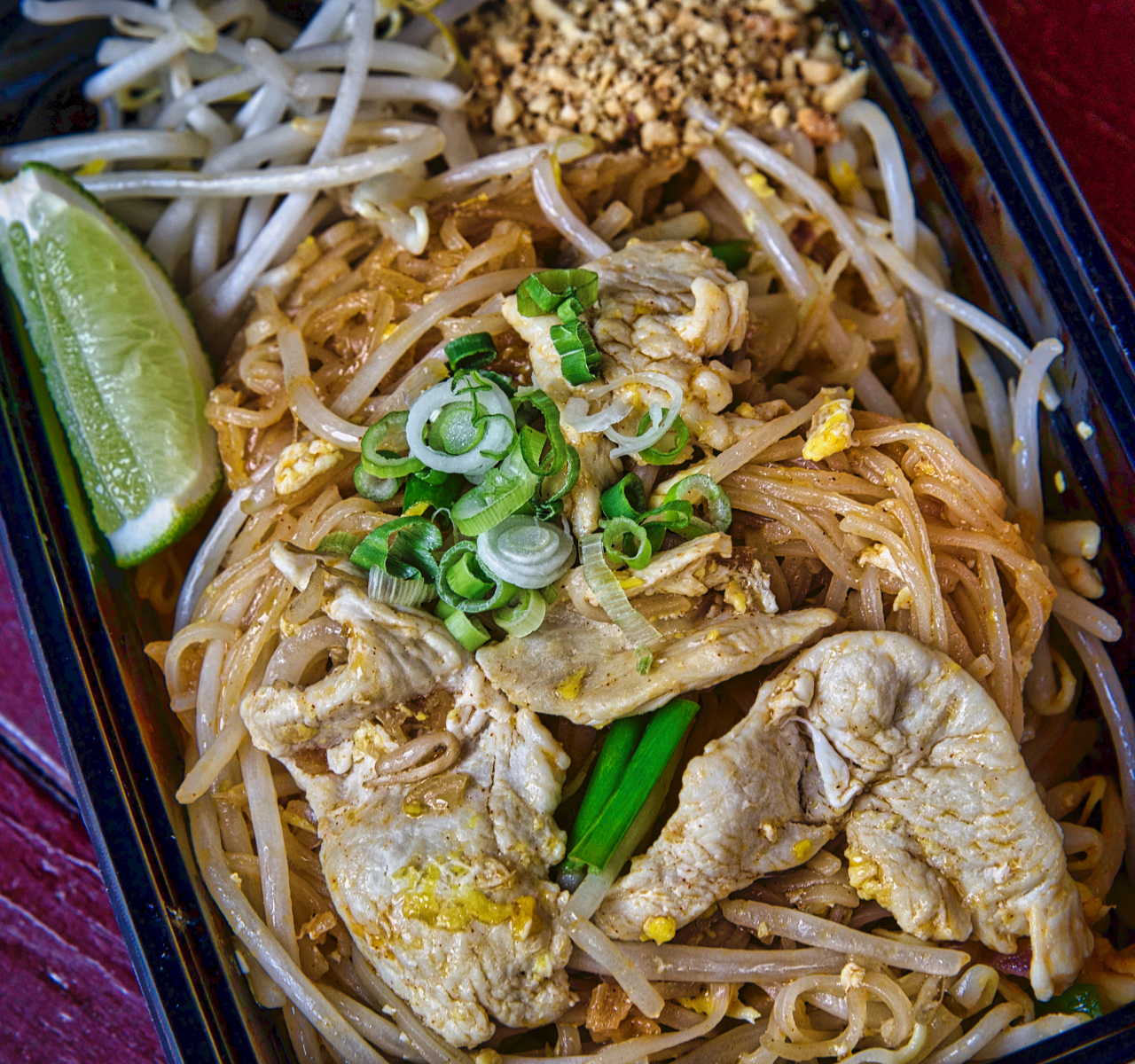 ORDER HERE
Thai to Go only offers chicken as meat.
When you order online, you can choose from
Pad Kapraow Kai $ 12.95
Minced chicken sautéed with basil, white onion and red pepper on rice topped with a crispy egg on medium.
Pad Thai $ 11.50
Thin sautéed rice noodles, chicken mixed with a spicy tamarind sauce with egg, bean sprouts, green onion and ground peanuts.
Cucumber Salad $ 3.50
Beautifully cut cucumbers and purple onions in a light and sweet dressing.
Jasmine rice $ 1.75
Soft in texture and slightly sticky, it is the perfect addition to Thai dishes.
Fish cakes $ 8.95
Mashed fish into a mash and mixed with chopped green beans, lime leaves and red curry paste. Fried and served with a mild chili cucumber sauce.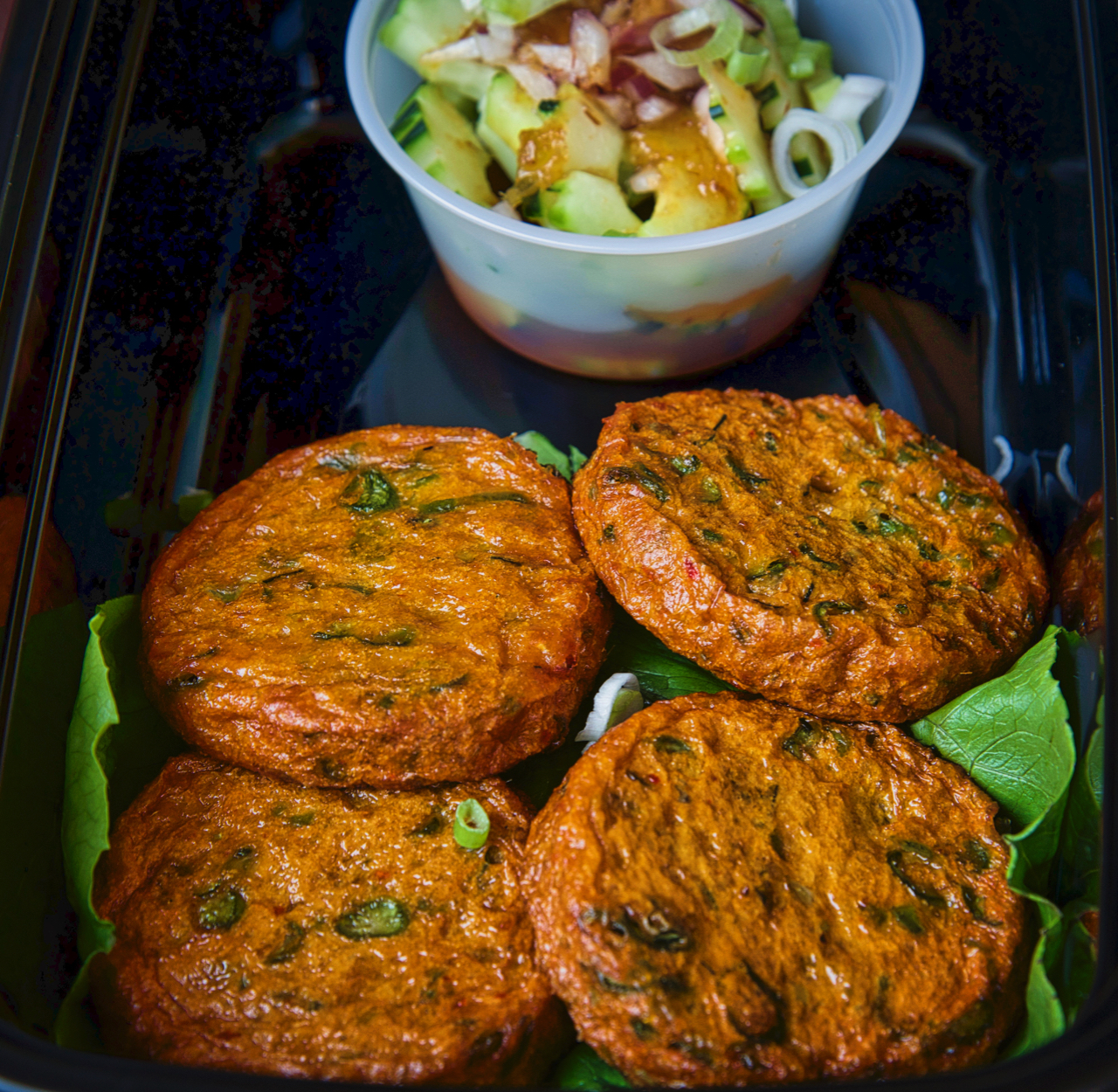 CLICK ON THIS IMAGE TO ORDER