Thai Express, the top Thai restaurant in McAllen, TX, is pleased to announce that it has expanded its vegan menu options. Many people become vegan by choice. This menu is an attempt to meet the needs of vegetarian diners without compromising on authentic taste and cuisine. Thai Express is known for its varied menu and special dishes prepared for each day of the week. From their famous dumpling spring rolls, tom yum soup, the crowd favorite Thai soup, the popular pad Thai with delicious orange chicken, Thai green curry with fried rice and noodles, this is the restaurant that serves Thai cuisine like no other.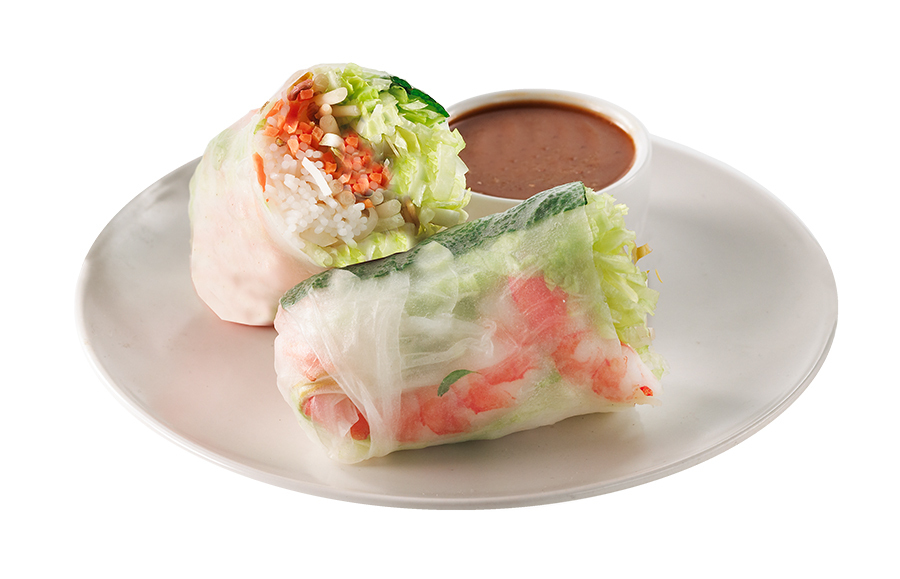 Customers can now order vegan food online. They can personalize their dish from start to finish. Vegan options currently available on the menu are fried rice, stir-fried pad salad, pad thai, pad see ew, spring roll, vegetable spring roll and drinks. When choosing a dish online, diners can choose their protein and spice level, advise on dietary restrictions, add extras and upgrade to a combo meal.
For example, if diners want to customize a fried rice dish, they should start by choosing their protein in vegetarian form. Besides shrimp, beef and chicken, they will also find vegetables and tofu. Although tofu is vegetarian, the way it is prepared does not make it entirely vegetarian. If diners don't have a problem with how it's made, they can opt for the tofu or just opt ​​for the vegetables. They can also add additional vegetables such as baby corn, peppers, Chinese broccoli, onions, basil, etc. They can also mention dietary restrictions, if any. They can opt for the gluten-free or vegan menu at this point.
As one of the best Thai restaurants in McAllen TX, it also aims to make a name for itself as the best vegan restaurant. This Asian restaurant believes that good food can be made using the finest and freshest ingredients. All fresh produce comes from local farms to bring the best flavors to the plate. Freshly made, authentic Thai flavors are now available for all occasions and parties. The vegan restaurant is also ready to welcome the upcoming holidays. Explore a delicious range of rolls and dumplings, soups and stir fries, fried rice and curries, desserts and drinks.
For more information visit https://order.thaiexpressfood.com/menu/thai-express-mcallen
About Thai Express
Thai Express is a leader in Thai cuisine operating in over 300 locations worldwide. This restaurant is known for serving traditional Thai cuisine in its most traditional form. It is also known for combining traditional Thai cuisine with designs and flavors from local communities and cuisines. Known as the best Asian restaurant in McAllen, TX, this restaurant recently expanded its vegan menu options to satisfy the taste buds of vegetarian diners.
###
Contact
Thai Express
Website: https://www.thaiexpressfood.com/stores/60422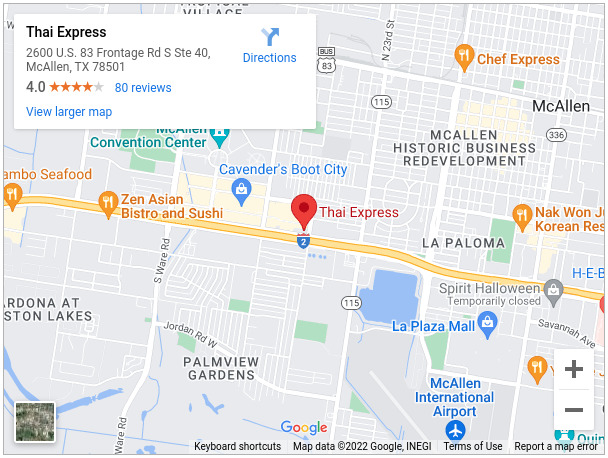 Newsroom: news.38digitalmarket.com
Build ID: 435031