What is the first thing you see when looking for a restaurant?
Whether searched online or driven through, a restaurant's name, logo and color scheme establishes an initial relationship with the company and the brand. It's an important moment, you might start to realize it as you browse the menu. Everything from font to inline layout matters.
Restaurant owners have ideas when it comes to the color schemes, signage and clothing they plan to offer, especially as these additional features become more prevalent parts of the dining experience.
Charleston-based graphic design firms big and small are turning those visions into reality.
"Points of Visual Contact"
SCDO Partners' 17 employees work on a wide range of graphic design projects in the Lowcountry and beyond. When it comes to food, the 13-year-old company's restaurant client list includes some of Charleston's top drinking and dining destinations, including Rancho Lewis, Post House, Sullivan's Fish Camp, Little Palm Bar, Park & Grove, The Bar at The Spectator. , Lewis Barbecue, Home Team BBQ and Off Track Ice Cream.
Founded by Amy Pastre and Courtney Rowson, the multidisciplinary studio's team of writers, artists, strategists and developers lead branding efforts ranging from logo creation to menu design. Sometimes they even help restaurateurs find a name for their concept.
"We're lucky to have some really great creative clients," Pastre said. "Everyone who comes to us has some sort of vision or thought that they expect us to create."
SCDO Partners uses this initial idea as inspiration for the visual direction of the restaurant. At Sullivan's Fish Camp, where the theme was based on nostalgia derived from the building's previous life as Sullivan's Seafood Restaurant, design details and other "visual touchpoints" like signage, menus, art and clothing helped bring the restaurant's brand to life, connecting guests with the personalities of the owners in the process.
"A lot of the inspiration for this visual direction came from the historic use of the building," Rowson said. "We introduced a lot of really fun details."
One of those details was the personalized plates, adorned with a design they found on an original Sullivan seafood menu. Other special touches like a named character Captain Sully were created to give the restaurant a personality even before it opened.
blank slate
Charleston-based graphic designer Blake Suárez said the hardest part of the job is standing out in an increasingly crowded marketplace of eye-catching work.
With striking designs and logos that capture the attention of even the casual observer, Suárez's one-man operation has grown a client list of approximately 35 food and beverage brands in Charleston, including Berkeley's, Jackrabbit Filly and Graft Wine Shop, among others. Overall, Suarez said 90% of his business is in this sector.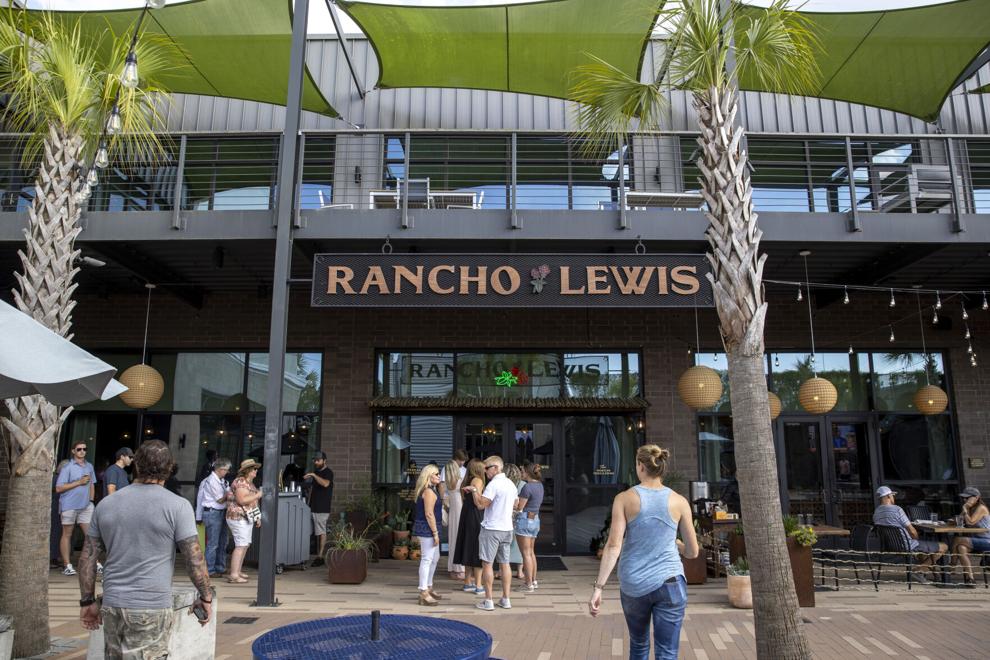 "I believe that if a restaurant is willing to invest the time and money it takes for great design, we can help create a memorable dining experience, from the moment the customer walks under the overhead sign to 'the moment he pockets a brand name matchbook,'" Suárez said.
Like SCDO Partners did for Sullivan's Fish Camp, Suárez often works with owners to create a persona that people can associate with the brand. In 2021, local designer Sam Griffin asked Suárez to help develop the Berkeley logo and character sporting a hat, white pants, and a blue shirt emblazoned with a capital "B." The design was born out of owners Marc and Elizabeth Hudacsko's goal to make their new restaurant feel like it's been around for years.
"Nostalgia is a big part of what we do," said Marc Hudacsko. "So the little dude helped create that feeling of timeless nostalgia."
Suárez designed the original owner of the Pink Bellies pig-in-a-bun logo, Thai Phi, used during his pop-up days, but when Phi landed in a brick-and-mortar space on King Street, he wanted refresh imagery, an exercise that turned into a semi-rebrand. Together with Phi, Suárez developed a new logo featuring a "food drunk pig with an empty noodle bowl on top of its noggin'."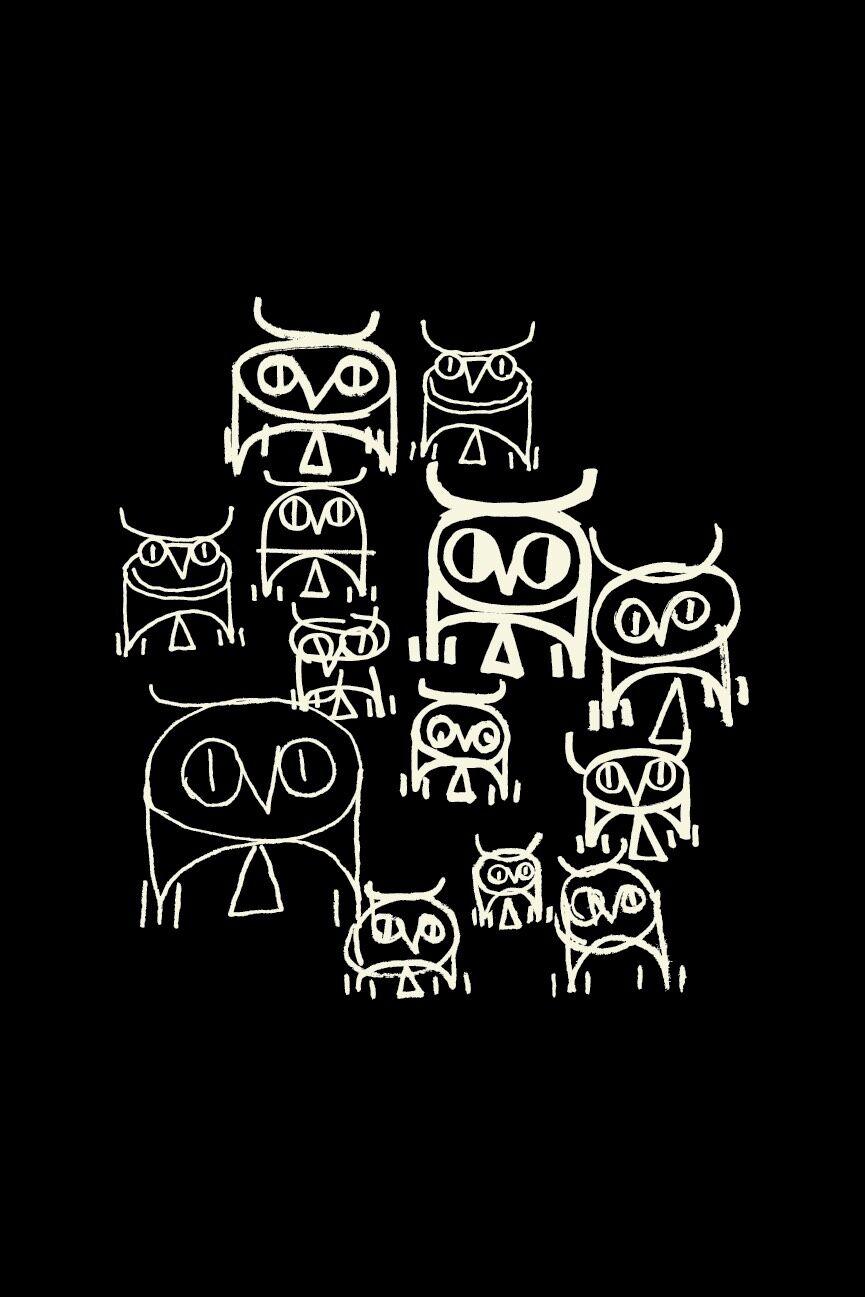 Another client, Black Tap, required a rebrand in 2018 when the downtown Charleston cafe changed its name to Second Estate Cafe. Suárez created an owl logo that is now synonymous with Second State, which has added three new stores and dozens of wholesale customers since the rebrand.
"Black Tap was so well known and loved, and I put a lot of pressure on myself to create something so memorable and iconic for Second State," Suarez said. "Their products and their vision can speak for themselves, and I think that kind of passion coming from the customer side really inspires good design."
SCDO Partners has also been involved in restaurant rebranding, such as the recent transition from The Park Cafe to Park & ​​Grove. Besides the name change, the large-scale exchange meant a new websitemenus and logo, all designed to represent owner Karalee Nielsen Fallert's vision of branding the restaurant as a dining destination.
Avoid the status quo
A Charleston brewer took on the challenge of self-branding his downtown Charleston establishment.
Lo-Fi Brewing Owner Jason Caughman was a graphic design student at Clemson University, and while the degree was more business-oriented, he learned enough to design Lo-Fi's beer cans.
Before opening Lo-Fi in 2017, Caughman owned a brewery in Asheville for 10 years. Like many craft brewers today, he and his Asheville business partner opted for a can loaded with lots of writing. At Lo-Fi, Caughman wanted to eschew the status quo with a clean design that had shelf presence.
"Knowing that I was going to move here and make crisp lager, I wanted to bridge the gap between small brewery beer and accessible beers," Caughman said.
Caughman also thought his brew needed a symbol, landing on the unicorn that ended up on the can.
"I just wanted something playful and fun that wasn't taken too seriously," he said.
Caughman made Lo-Fi website with old JavaScript from the 1990s; the brewery's "Pure Luxury" slogan also recalls this era. The message matches the "dive bar brewery" vibe Caughman has cultivated, meaning customers know what they're getting before they enter the brewery, located at 2038 Meeting Street Road.
This is really the main objective of any graphic designer: to develop a brand that best represents what is hidden inside the four walls of the establishment.