This weekend, I went to Aloha Poké, a Hawaiian-inspired cafe at 220 E. Buffalo St. in Historic Third Ward. They also have two other locations in Wisconsin, including a location in Wauwatosa Village and Mequon Public Market.
"Poké" means diced raw fish. He was born in Hawaii in the 1970s and started with Japanese fishermen. Aloha Poké serves a menu of modern, healthy poke bowls with raw and cooked, vegan, vegetarian, paleo, gluten-free, and pescatarian protein options to choose from.
I had the honor of meeting one of the co-owners Brian Wang. He owns the restaurant with his brother Tom. They opened their first restaurant four years ago in the Third Ward. They wanted to bring healthier Hawaiian-inspired cuisine to the area. Poké is very popular in Hawaii, Japan, Chile, Vietnam and Thailand.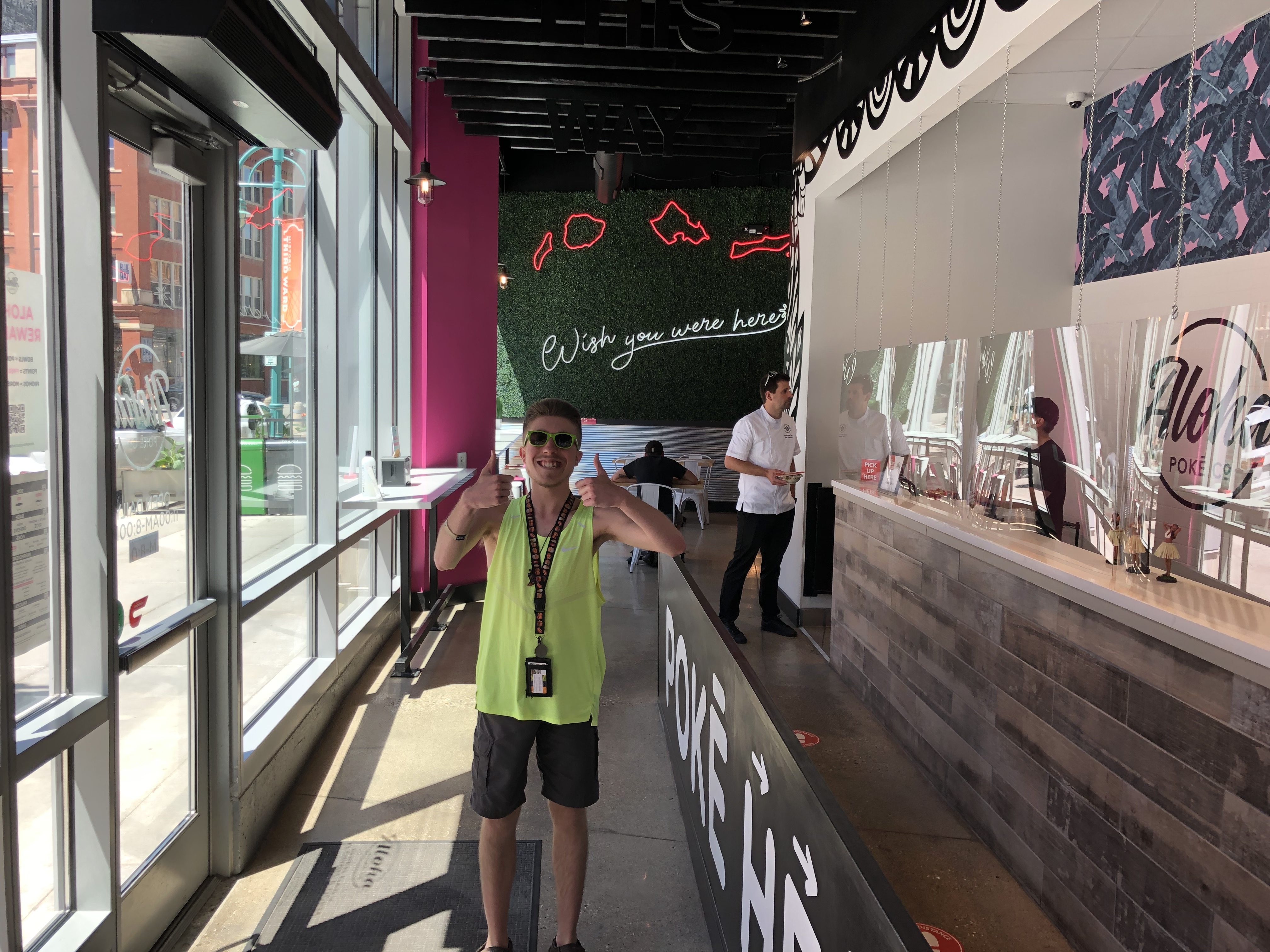 This Aloha Poké location is decorated with pictures of Hawaiian beaches. They have a wall with a lot of grass on it that lights up and says "I wish you were here". There are also surfboards in the restaurant to represent Hawaii's surfers. The restaurant is very clean and organized.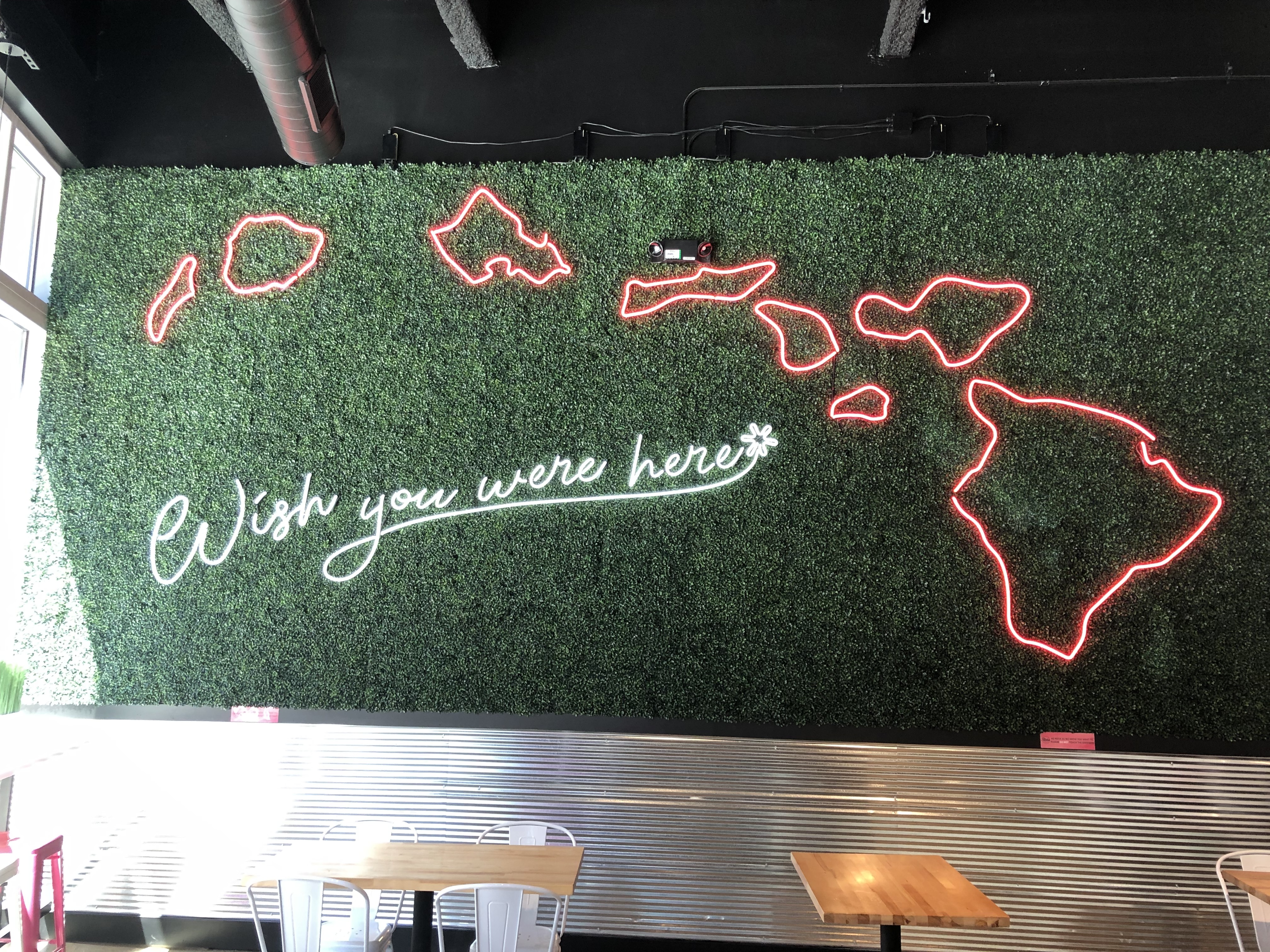 Brian mentioned that all of their ingredients are freshly made and made right at the poke cafe. They cut all the ingredients every morning. They believe in fresh food, but sustainably. Their meat does not contain antibiotics and their fish is pole-caught.
It was my first time trying pok and ordered their Crunch Bowl which had toppings such as jalapeño, cucumber, scallions, edamame, tobiko, crunch, spicy aioli and samurai sauce.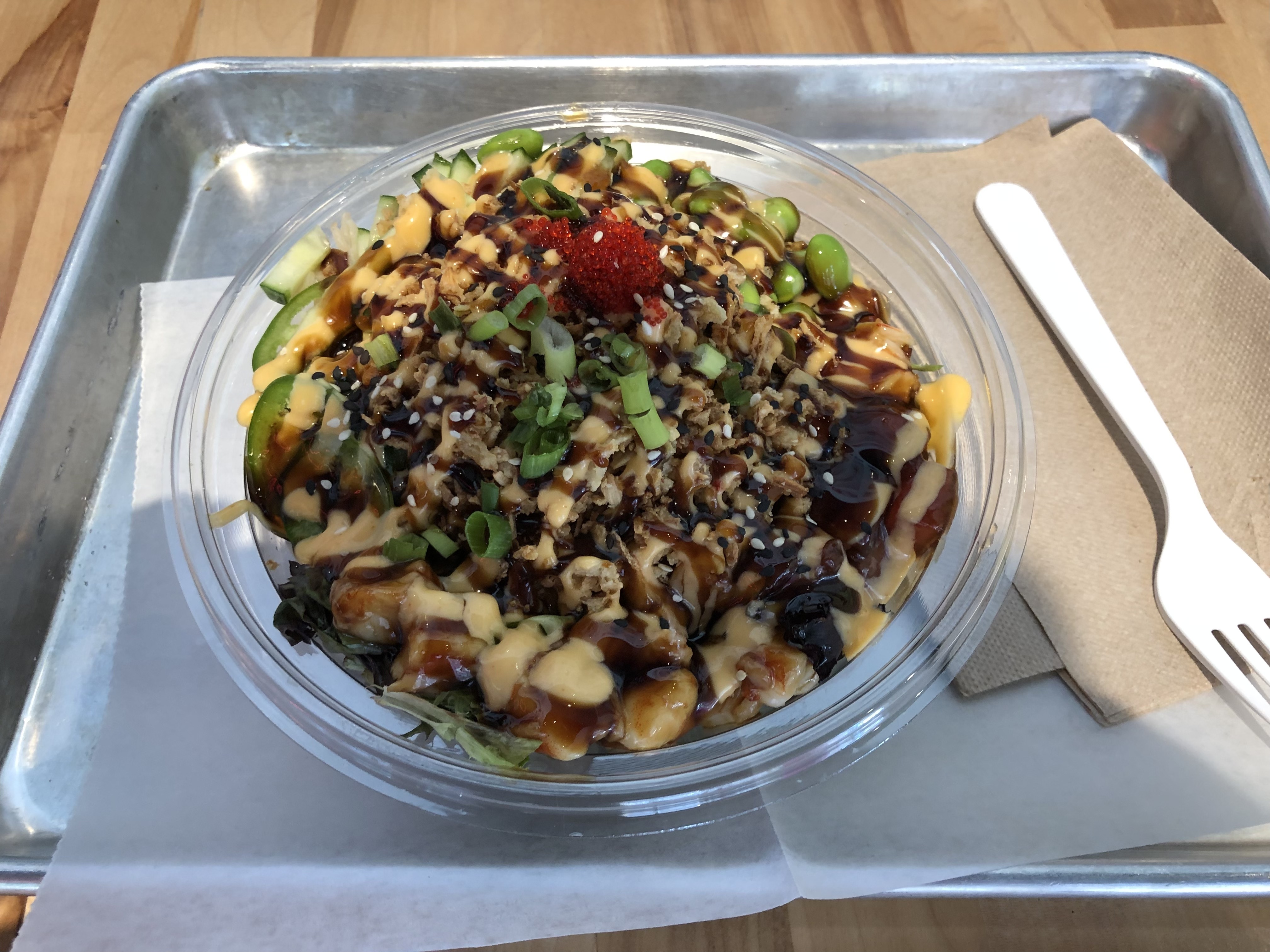 It was a very light meal. There were so many different flavors with the jalapeños, cucumbers, edamame, and samurai sauce. At the top of the bowl were fish eggs, also called roe or tobiko.
On the menu, you have a choice of different meats, including chicken, prawns, tuna and salmon. They also offer tofu. They also have many toppings and sauces such as maui onion, pineapple, seaweed, wasabi, spicy aioli. You can choose from three different sized bowls; small, large and kahuna.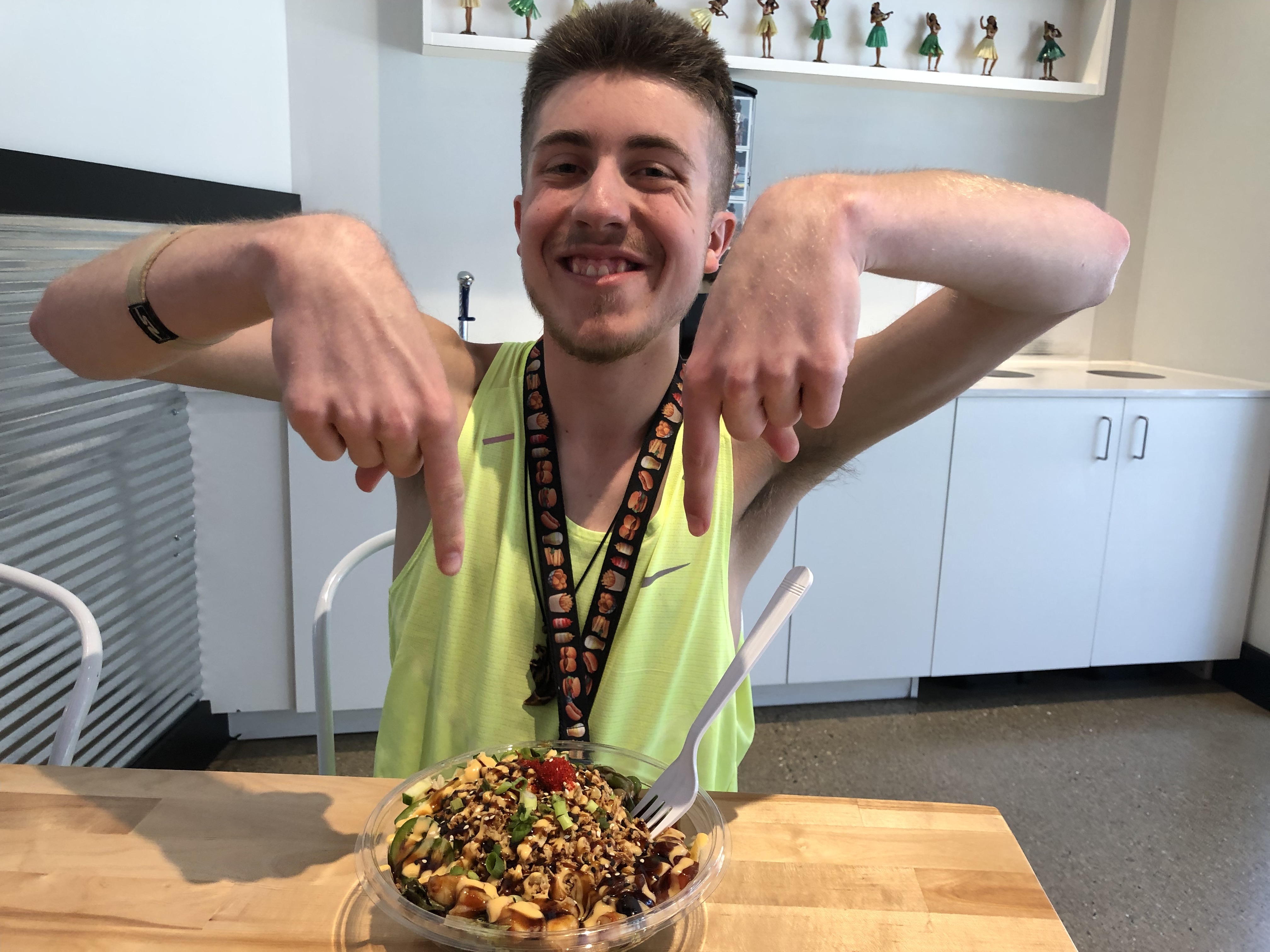 I would highly recommend trying their crunch bowl as it had so much flavor with all the different ingredients. You will not be disappointed. Plus, it's a great restaurant to go to as they cater to many different diets and dietary restrictions. They also offer cooked meats like chicken and shrimp. There is something for everyone here.