By David Landis–
"We are your Dreamgirls…we will make you happy."
It's not just a lyric from the hit Broadway musical. It's a mantra for the talented performers at longtime San Francisco institution, AsiaSF, and how they end each show. A groundbreaking transgender restaurant, cabaret, dance club, and South of Market bar, AsiaSF has been transcending for nearly a quarter of a century.
The Gay Gourmet has been an AsiaSF regular for most of that time, and transcendent isn't just an adjective: it's the name of the popular reality TV show starring "the Ladies of AsiaSF." It's also an adjective that describes the trajectory of this small nightclub that dared to give respect and work to transgender women, long before this population hit the headlines or was the "fashionable" thing. .
For the uninitiated, AsiaSF is a modern supper club: think high-end dinner and a show, where your transgender servers lip-synch as you sip craft cocktails and dine on Cal-Asian cuisine. top of the line. It starts outside the club. You arrive on a red carpet in front of the venue's 'step and repeat' banner, perfect for those Instagram moments. From the moment you are greeted at the door by one of the welcoming hostesses, you are in for a transgender treat.
At AsiaSF, I hosted celebrations (my 50th birthday), took international and out-of-town guests, escorted family members, and introduced connoisseurs to what was truly a "one-of-a-kind San Francisco" experience (now too in Palm Springs). One of AsiaSF's differentiators is that the transgender women who serve you then perform on the catwalk stage. The result? You get to know that person, you bond, and it breaks stereotypes.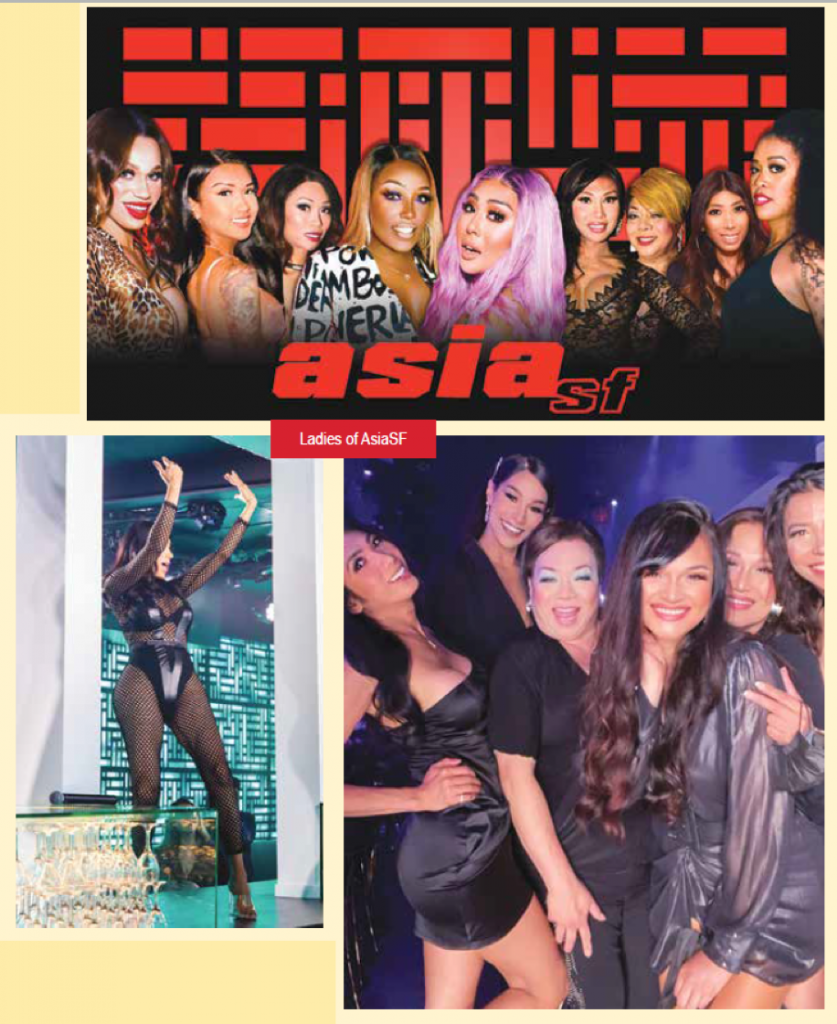 I remember taking my young niece Jessica, then an aspiring Midwestern actress at the time. Our server, Kitty Litter, asked Jessica what she would like to drink. "A coke, please," she answered shyly. Wasting no time, Kitty replied, "Will it be liquid or solid?" It took a second, and then a big smile broke out on Jessica's face. It was then that Uncle Mame knew he had done his job well.
So who is the brains behind this innovative idea of ​​bringing together great food, wine, cocktails and entertainment? In fact, it's a trio: Larry Hashbarger, Skip Young and Aaron Nelson. I had the pleasure of speaking recently for the San Francisco Bay Times with my long time friend Larry to enlighten us on all things AsiaSF.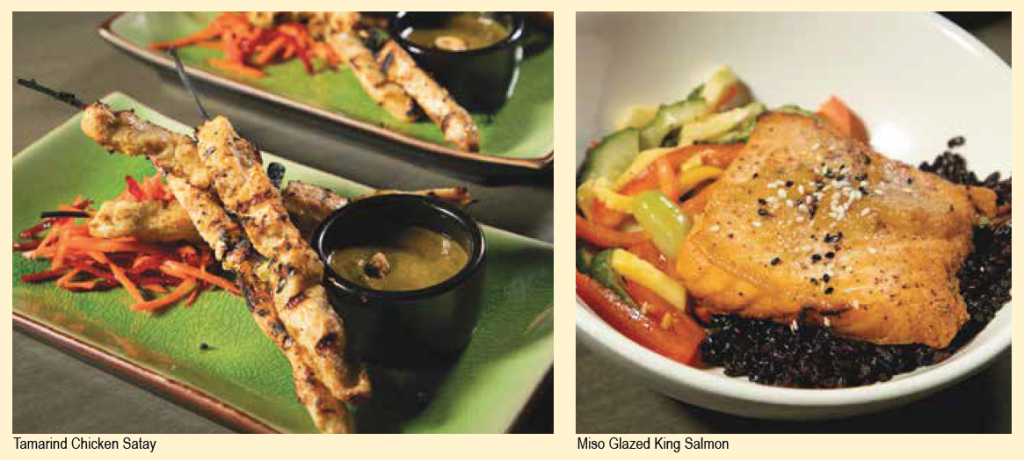 Gay Gourmet: What prompted you to open AsiaSF? Was this the first transgender restaurant of its kind in the country?
Larry Hasbarger: It's not an easy answer. It came from a lifetime of experiences when I was in my twenties and being exposed to different cultures and lifestyles. My years at Macy's (Larry ran special events for Macy's) in the entertainment/fashion business made me realize that I love producing shows. In 1995 I opened Club Asia at the back of Townsend where Club Universe was held. I had traveled to Thailand and been inspired by the nightlife experiences there. Club Asia was a great Asian Friday night gay experience, but for all ethnicities. At a Macy's Passport fashion show, I had my first experience with a trans person. I met a male model, Isaac, who became Isha. I accompanied her in her transition, traveling to Thailand during her reassignment operation. She then started performing at Club Asia. AsiaSF was born from these inspirations. There was a place in New York, Lucky Chang's on the Lower East Side, that had transgender waitresses performing. I visited those years ago when I went to New York for Macy's. I liked it. But I thought, could we do this not just for an LGBTQ+ audience, but open it up to a wider audience? We are probably the oldest all-trans restaurant/nightclub/cabaret that still exists.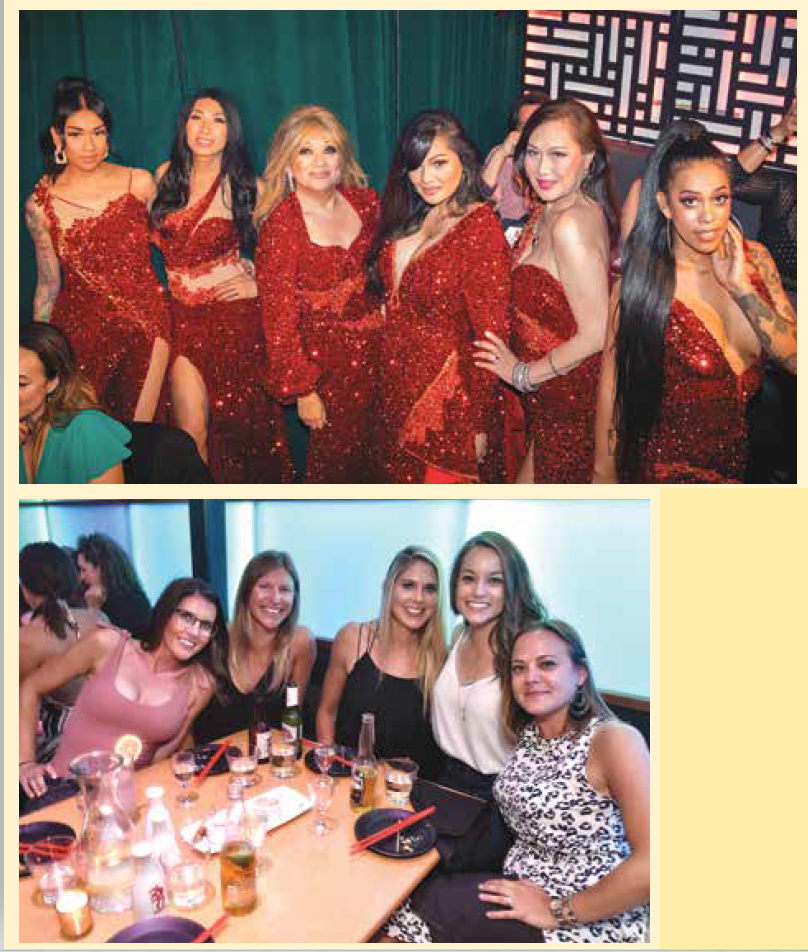 Gay Gourmet: What brought AsiaSF to the forefront?
Larry Hasbarger: When we opened our doors in April 1998, it was a different world; the word transgender didn't exist, there were no cell phones and no internet. For the first 6 weeks, we asked people to come and dine with us. Food critic Michael Bauer visited de The San Francisco Chronicle. He had the power back then, before Yelp. I didn't know we were going to be the main article in the Pink section the following Sunday. The buzz started with his article, "AsiaSF Is Anything but a Drag", and he gave us 3 stars.
We worked with Taste Catering and he loved the food. We were absolutely thrilled at the height of the dots com craze. We were open 7 nights out of 7. Everyone came and I always wanted to attract everyone. It was a bit "taboo" for people at first. Now people are celebrating birthdays, bachelorette parties, anniversaries and more. A whole new generation of people discovered AsiaSF.
These young people embrace everything they see here because they have trans, gay, lesbian and non-binary friends. AsiaSF is about living your authentic life, your truth. It doesn't matter your sexual orientation or gender. People say to me, "Thank you for opening this place. You don't know what this place means to me. And they come from all walks of life.
Often people have never had an experience with a transgender person. Once you do, you are hit. You realize that they are just like you: the same dreams and desires that everyone else has. When we first opened our doors, we were pioneers in terms of creating a safe workplace for trans women. We have created employment opportunities for a marginalized community that faces discrimination. Now they can enjoy all the things we take for granted: buying an apartment, buying a car, and raising a family. I'm so proud of it. We were pioneers: moving the needle one person at a time.
Gay Gourmet: How did you make the experience different?
Larry Hasbarger: One of the main reasons for the success is that the guests can talk to the artists. I used to meet Broadway actors after shows and that made it special. It's the same with AsiaSF. You can meet your daughter and laugh with her. You feel like you know that person and that makes the performance more rewarding. It's like watching a friend sing. You are rooting for them. The other part is that we have really wonderful Cal-Asian cuisine. Each dish is inspired by a different Asian country.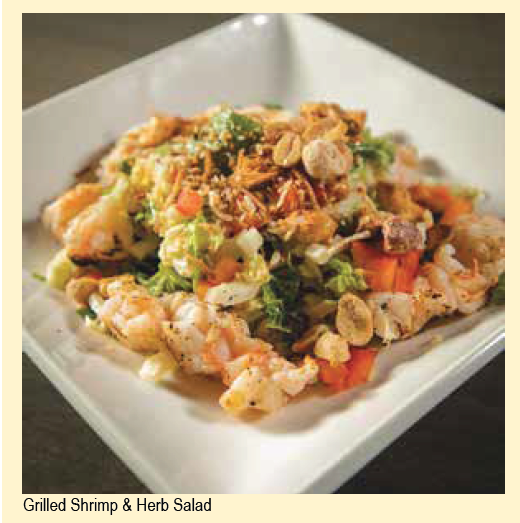 Gay Gourmet: What message do you want to convey to AsiaSF customers?
Larry Hasbarger: One of the unique things about AsiaSF – SF is so big in the name -[is that] we could never have opened this in any city other than San Francisco and been successful. We would like to thank San Francisco and the Bay Area for their warmth and hospitality. Celebrating diversity is important, as is understanding how diversity enriches your life. The differences we have make us all better as people. Supporting the transgender community is good for our country and good for individuals. This is AsiaSF's message. San Francisco will always be home.
Gay Gourmet at Bay Hours Readers: I'm sure you're wondering. How is the food? In my opinion, Michael Bauer has it right. At AsiaSF, the food is skyrocketing; it's as uplifting as transgender artists. A big differentiator for me is that the food at AsiaSF is just as delicious and innovative as some of the best restaurants in San Francisco. The wine list not only shines with California offerings, but international varietals as well. And the cocktails? Suffice it to say, there is a cocktail named for each of the artists. They're as tasty as every talented server, with names like Jasmine's Tarantula (a kind of blue margarita) and Brandy's Gin Blossom.
The way it works is that if you are in a group you can pre-order a menu which is then served family style. For smaller tables, you order a "Threesome», three dishes that are served between shows. Some of my personal menu favorites are the super fresh, premium blackened tuna sashimi, as good as you get in Japantown; the "Asia-dilla", the quesadilla revisited by the restaurant, with smoked duck or shiitakes; porcupines: fried shrimp and scallops with water chestnuts and plum dip; mussels in kafir red curry with lime leaf broth; or the cold sesame soba noodles, flavored with cucumber, tofu and green onion topped with a Chinese sesame sauce. The ribs with tamarind glaze have the right amount of flavor, but are tender and fall off the bone – always a crowd favorite. My husband loves the filet mignon (cooked a medium rare perfect), served with Korean dipping sauce. The tender and juicy orange lamb with coconut jasmine rice also hit the mark. For dessert, we tried the new banana lumpia (a nod to Filipino cuisine) and the green tea cheesecake, dense but not heavy, but still reminiscent of a New York style.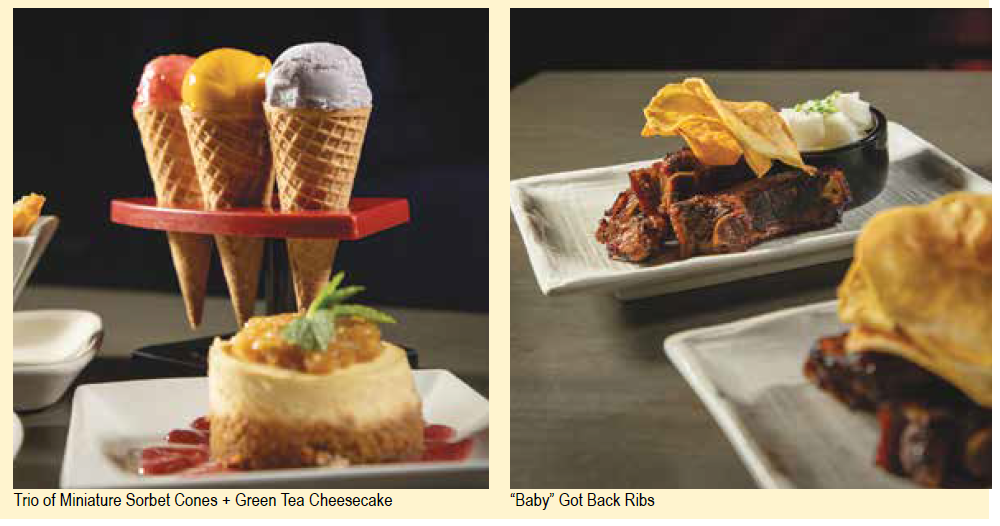 What's new at AsiaSF? Well, the pandemic (and a seismic renovation) has allowed the venue to revamp itself with an impressive light show. LED wall lights can now be programmed with the show, and the results are stunning. There are a bunch of talented new performers, including Ghalia, Amiya, Chantel, and Belin. But longtime Trina is the mother of them all, still stealing the show after all these years. Also new is the Palm Springs (PS) outpost. Haven't been there yet, but I'm told the shows and food are as good as San Francisco. The PS location has the added benefit of an outdoor patio and swimming pool.
https://sf.asiasf.com/
David Landis, aka "The Gay Gourmet", is a retired foodie, freelance writer and public relations expert. Follow him on Instagram @GayGourmetSF or email him at: [email protected] Or visit it online at: www.gaygourmetsf.com
Posted on July 28, 2022