Rohingya camps in Cox's Bazar. Star File Photo/Anisur Rahman
">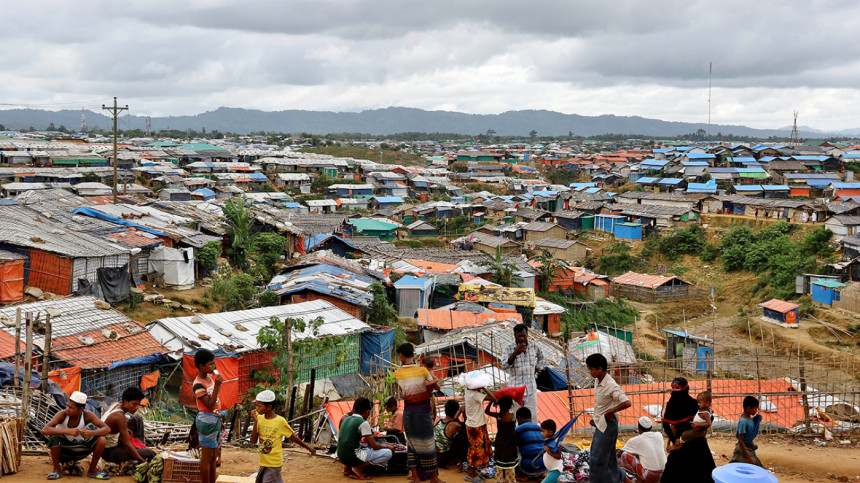 Rohingya camps in Cox's Bazar. Star File Photo/Anisur Rahman
A young Rohingya was killed by miscreants with sharp knives and gunshots at Tajnimar Khola 19 camp of the Palangkhali union of Ukhia upazila in Cox's Bazar.
The deceased, Syed Hossain (23), was the son of the late Jamil Hossain who was killed earlier by disbelievers.
For all the latest news, follow the Daily Star's Google News channel.
The incident happened around 8pm tonight (18th October 2022), reports our Cox's Bazar correspondent quoting APBn Deputy Superintendent of Police (Media) Md Faruk Ahmed.
The APBn officer said that a group of five to six disbelievers suddenly attacked Syed Hossain outside a shop in Block-A/10 of Camp No. 19 in the Khola Camp area of ​​Tajnima.
The disbelievers seriously injured Syed with a sharp weapon and later shot him. He died on the spot due to excessive bleeding.
Police have launched a manhunt to catch the disbelievers, he added.
Local Rohingyas said these armed miscreants also killed his father Jamil Hossain earlier. He was working with the police to arrest the defendant in his father's murder case, which is why some disbelievers killed him.